Acquire Quality Web 3 Users effectively & measurably
Grow your Projects more predictably, reach Web 3 User base with Publishers from large Communities, DApps, Web 3 Blogs, etc.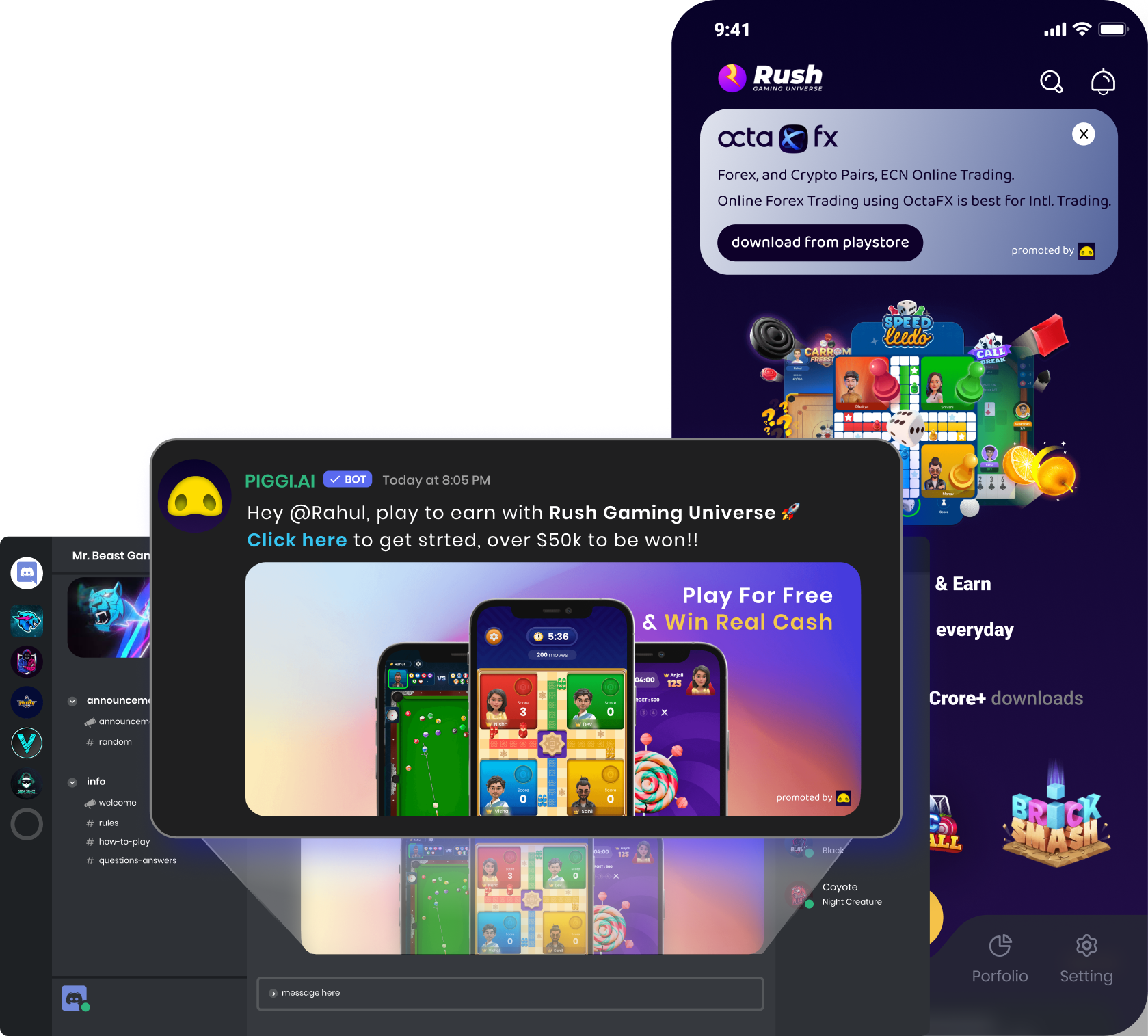 Current Alternatives are inefficient, Spammy & Scammy
Lack of Transparency & Predictability
All currently available either lack Transparency and fair Cost per acquisition ads are next to impossible

Incompatible / Oppurtunist Users
Genuine Web 3 Users would care about the Project beyond financial gains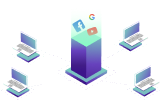 Fully Centralised Platform
You rely on Google / Facebook & Other third parties for Attribution Data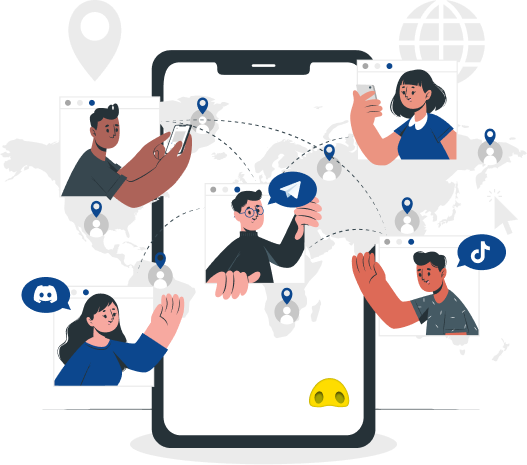 Advertising Network of the Future
No trusted Third Party required with Proof of Acquisition.
Advertisers maximise ROAS with CPAs run on Communities.
We Can help reduce the cost & inefficiency in User Acquisition
100s of Discord servers are a part of the Piggi Network, begin your advertising journey with Piggi now.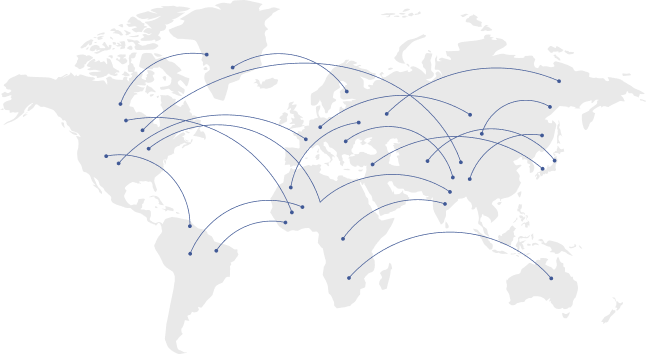 Convert your contacts / network into a steady and stable income. Whether you are an influencer or a publishing house,
Earn predictable high income from your Discord Community, Blogs, or Social Media.